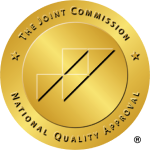 We are the

largest network

of Joint Commission-accredited outpatient opioid treatment and recovery centers in America.
And we're still growing, still giving more people and communities access to personalized, evidence-based medical and behavioral therapies.
We focus on real recovery, not just treatment.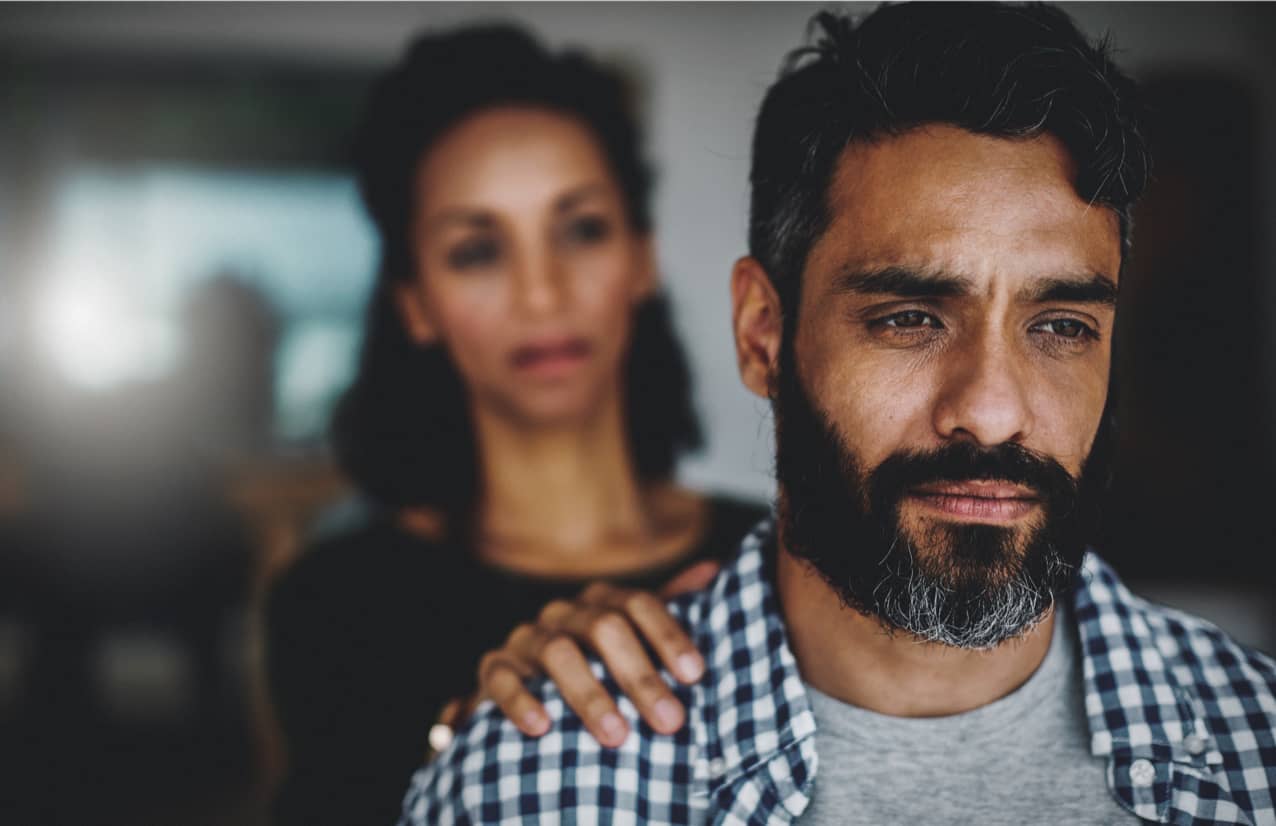 At BHG, we know that opioid addiction, or opioid use disorder (OUD), is not a moral failing. It's a chronic disease of the brain that requires evidence-based treatment and management.

We also know that real recovery is possible, even as patients continue their daily lives — living at home, holding down a job, and engaging with their families and communities.

We believe in Medication-Assisted Recovery (MAR). The FDA-approved medications that we use aren't the treatment, they just assist the treatment. It would be almost impossible for someone actively using opioids to sit through treatment like group or individual counseling sessions. But we at BHG take this one step further. The point of this whole process you are starting isn't just to go to treatment; the point is to get into recovery. Real, life changing recovery.
We are your recovery care team.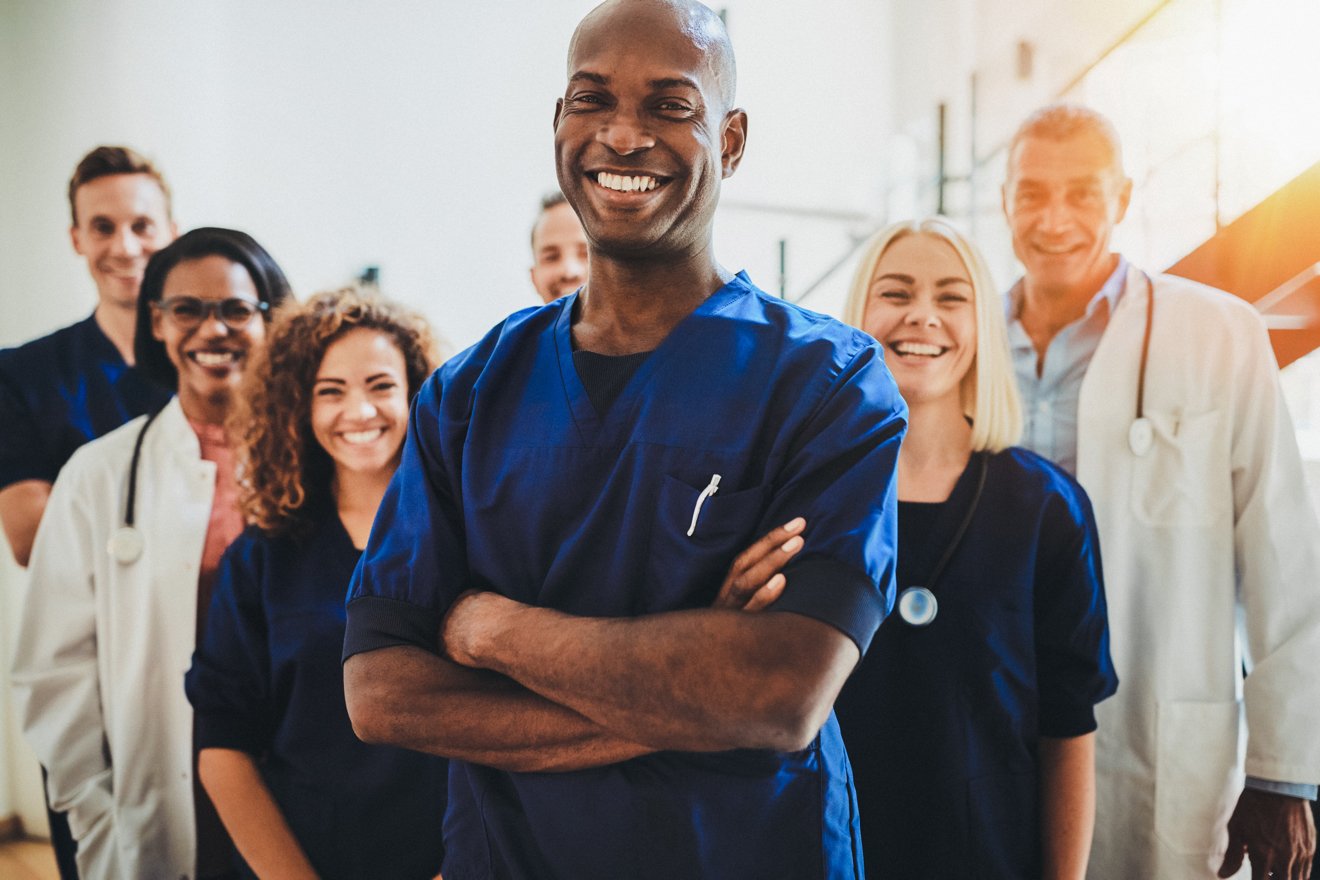 We understand that this is your journey, your treatment, and your recovery. We are here to advise, coach, and guide you along the way and be the best partner we can be. Your BHG recovery care team includes highly-trained physicians, counselors, nurses, and support staff all working with you on your unique recovery journey.
Our leadership team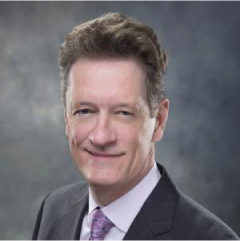 Jay Higham
Jay Higham is an experienced health care services executive with over 30 years of experience driving organizational success in high growth, multi-location, emerging health care businesses. He has been recognized for consistently leading business expansion through infrastructure development, new or repositioned products and services, pricing and financing models, market expansion, acquisitions and new location development. He is adept at sourcing public and private capital, and has the investor and community relations expertise required for expanded market penetration.
Jay is passionate about BHG's mission to help solve the growing opioid addiction epidemic in the United States. In joining BHG, his vision was to help expand access to medication-assisted treatment, the gold standard of care. In support of these efforts, he directed and oversaw the development of the Revenue Cycle Management Department, increasing BHG's ability to partner with 3rd party providers. Jay has also been committed to improving BHG facilities and technology across the company. As CEO, he has led the company in a dedication to providing high-quality care under the disease model of addiction.
Prior to joining BHG, Jay was Chairman, President, and CEO of IntegraMed America, Inc., a Nasdaq-listed company that was the leading provider of infertility and varicose vein treatments in the United States. During a 10-year period, he led the company's growth from four locations in New York to a national network of over 175 locations.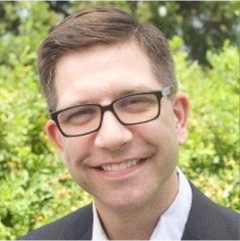 Benjamin R. Nordstrom, MD, PhD
Dr. Nordstrom is a Board Certified Addiction Psychiatrist. Prior to coming to BHG, he was on the faculty of the medical schools of Dartmouth College and the University of Pennsylvania, where he led addiction treatment services and taught at the undergraduate, graduate, and postgraduate level.
Dr. Nordstrom was previously the Chief Clinical Officer and later the CEO of Phoenix House, a national provider of addiction treatment services. He served on the ASAM committee that generated National Practice Guidelines for the use of medications in the treatment of opioid use disorder, and was a co-leader of the quality improvement learning collaboratives as part of the state of Vermont's Hub and Spoke initiative. In addition, Dr. Nordstrom has deployed twice as a psychiatrist with the Army Reserves.
He received his medical degree from Dartmouth, his PhD in Criminology from the University of Pennsylvania, and completed his psychiatry and addiction psychiatry training at Columbia University Medical Center and the New York State Psychiatric Institute.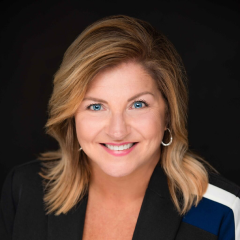 Julie Koenig
Julie has a 35+ year healthcare career with nursing at the foundation, as well as 27 years focusing on building, growing, and mobilizing great clinical and operational teams to support alternate site healthcare organizations, such as Home Health and Home Infusion.
Julie's career has been focused on driving two main priorities: providing access to great medical care in our country, and the development of engaged, trusting, and high-performance operations and clinical teams. Julie's belief centers around the front-line teams, and the knowledge that they are the epicenter of any great organization, so much of her career has been dedicated to the support and development of these great teams.
Prior to joining BHG, Julie held multiple leadership positions over an 18-year span with Option Care Health, a national alternate site infusion provider. Her most recent role was Senior Vice President for Operations for Option Care Health, where Julie was part of a dynamic team, responsible for advancing the Infusion industry and driving access to alternate site infusion for patients across the US.
Option Care grew to be one of the largest Home Infusion providers, and is now recognized as a leader in this space, with over 100 locations committed to the best outcomes for both acutely and chronically ill patients receiving infusion therapy in an alternate setting.
Julie's passion around making a difference with those suffering from addiction, driving access to care, and utilizing her experience to enhance and scale an organization's operations and clinical teams is what brought her to BHG. BHG's holistic approach to addiction treatment includes appropriate service delivery for co-occurring mental health disorders and is a mutually shared philosophy.
Julie brings years of clinical and operational leadership, and is excited to watch this phenomenal company continue to grow their footprint, expanding services across the country to support the recovery needs of those suffering with addiction, their families, and their communities.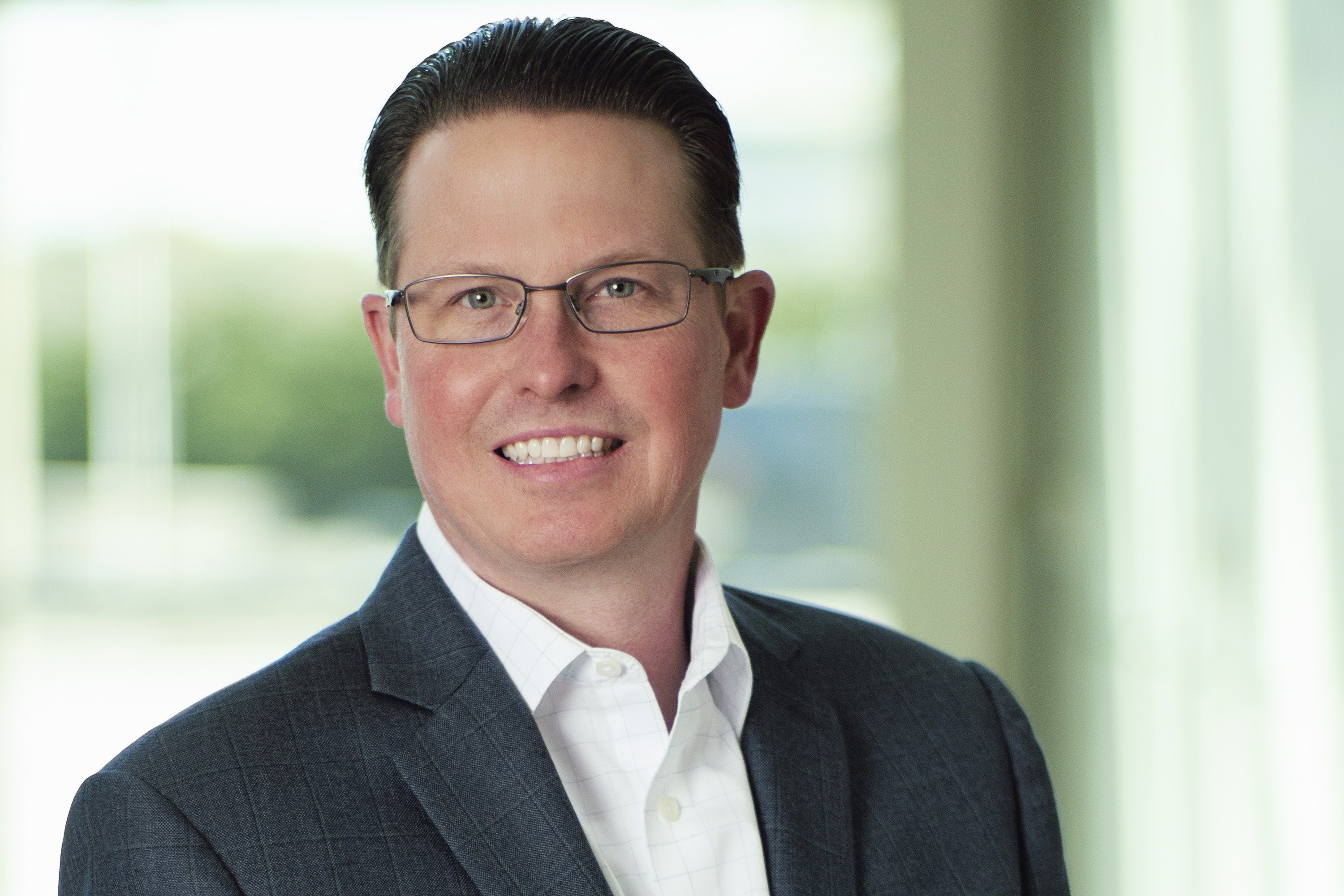 Russell Goin
Russell Goin has 20+ years of progressive Human Resources experience and an extensive background in Human Capital and Talent Management. As the Chief People Officer, he is focused on ensuring BHG has the human capital to achieve business objectives by acquiring, rewarding, engaging, and developing exceptional talent. Russell is proud to take part in such purposeful work focused on restoring lives and strengthening communities through real, life-changing recovery. This work is done through advancing a culture and values that include Hope, Respect, and Caring.

Russell possesses experience in a variety of industries, strategic planning, transformation, driving cultural change, and mergers and acquisitions, at both public and private companies. He earned a Bachelor of Science from Texas Tech University, an MBA from The University of Texas at Dallas, and enjoys serving the community to include non-profit boards.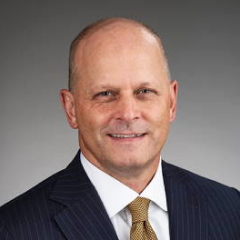 James Hopwood
James Hopwood has more than 30 years of experience in financial and executive positions, specializing in the healthcare industry. His broad expertise includes long-term and short-term acute care and behavioral health hospitals, post-acute and outpatient care settings, medical billing and collection operations, physician practices, surgery centers, and pharmaceutical distribution.
Prior to joining the BHG team, James was Executive Vice President and Chief Financial Officer of Adeptus Health and Chief Financial Officer of Promise Healthcare Group. Before his time at Promise, he was a Managing Director at Focus Management Group, providing turnaround and restructuring expertise to numerous clients in healthcare and other industries. Before accepting his first Chief Financial Officer role early in his career at Wickes, Inc., James was an analyst at Goldman Sachs & Co.
James earned a Bachelor of Finance degree from Western Illinois University and an MBA in Finance from the University of Chicago Booth School of Business, both with honors.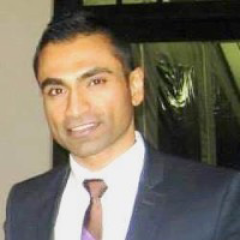 Charles Panicker
As Chief Revenue Officer for BHG, Charles has responsibility over the revenue cycle functions of BHG's Opioid Treatment Centers and OBOT clinics. Charles brings nearly 20 years of experience in revenue cycle operations, healthcare informatics, managed care, patient access services, healthcare finance, EMR systems and M&A. Charles holds degrees in Finance from Baylor University and Southern Methodist University. Prior to joining BHG, Charles has held senior leadership roles in Revenue Cycle and Finance capacities with Meridian Medical Management (CareCloud), NorthStar Anesthesia, Parkland Hospital, and Zotec Partners.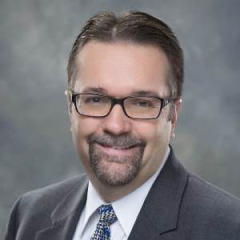 Dwight Mussleman
Chief Development Officer
Dwight brings 26 years of healthcare business development expertise to Behavioral Health Group. As Chief Development Officer, Dwight is responsible for establishing and fostering key external relationships to successfully enter new markets and expand the company's presence nationwide via treatment center acquisition, new site development, and real estate. In addition to overseeing acquisitions, he has provided leadership for BHG's many infrastructure improvement projects.
Before joining BHG, Dwight served as Vice President of Business Development with Alliance Oncology, where he led the oncology division's strategy of acquiring community cancer centers and partnering with hospital-based cancer centers. Prior to his position with Alliance, Dwight led all the business development activities for Global Physics Solutions (including sales strategy, mergers and acquisitions, and product offerings) as Vice President of Business Development. Prior to Global Physics, Dwight spent 14+ years with US Oncology in various roles, including Vice President of Physician Development, where he established the internal physician recruiting department and led in market acquisitions.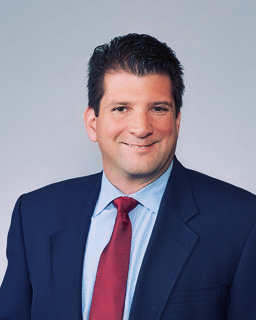 Paul Di Vincenzo
Paul brings over 25 years of leadership, strategy, and transformation in IT. As the CTO, Paul is responsible for all technology, data, security and support of BHG's information systems. Prior to BHG, Paul spent most of his career in the behavioral health sector in NYC anda a short time in the education sector in Texas. He has implemented and managed several EHR systems, digitization of organizations and lead the implementation of HIPAA Security and HITECH programs.

Paul holds a BS in Business Administration from the University at Buffalo and an MBA in Quantitative Analysis/Computer Information Systems from St. John's University.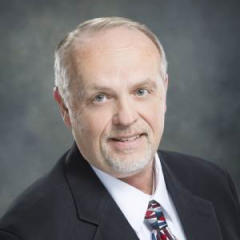 Marlin Martin, MSW, LCSW, C-ASWCM
Marlin brings 36 years of combined medical and mental health leadership expertise to BHG. As VP of Regulatory and Clinical Affairs, Marlin is responsible for providing the leadership, management, and vision necessary to ensure that BHG has the proper administrative and regulatory reporting procedures and systems in place to effectively grow the organization and ensure financial strength and regulatory compliance. In addition, Marlin serves as the Program Sponsor for each BHG program, and chairs the Compliance and Regulatory Affairs subcommittee sponsored by BHG's Board of Directors.
Before joining BHG, Marlin held leadership positions at the Missouri Department of Health and Senior Services in the bureau of HIV and Hepatitis, overseeing statewide and regional case management service delivery. In addition, he has served as adjunct faculty at several graduate schools of Social Work, teaching Policy, Human Diversity, and Clinical Interviewing Skills. He has served on numerous non-profit boards, and has engaged in his own private counseling practice.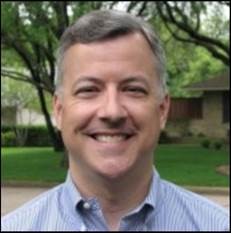 John Whisler
Controller and Vice President, Finance
John brings more than 25 years of Accounting and Finance expertise to BHG. As Vice President of Finance, John is responsible for all aspects of financial reporting, treasury management, debt compliance and external financial audits. He also provides strategic guidance across multiple corporate functions, including budgeting and forecasting, integration of acquisitions, and business insurance. Prior to joining BHG, John held various leadership positions at companies in the manufacturing, consumer products, and oil and gas industries. He began his career at Ernst & Young in its assurance and advisory practice. John is a Certified Public Accountant licensed by the State of Texas.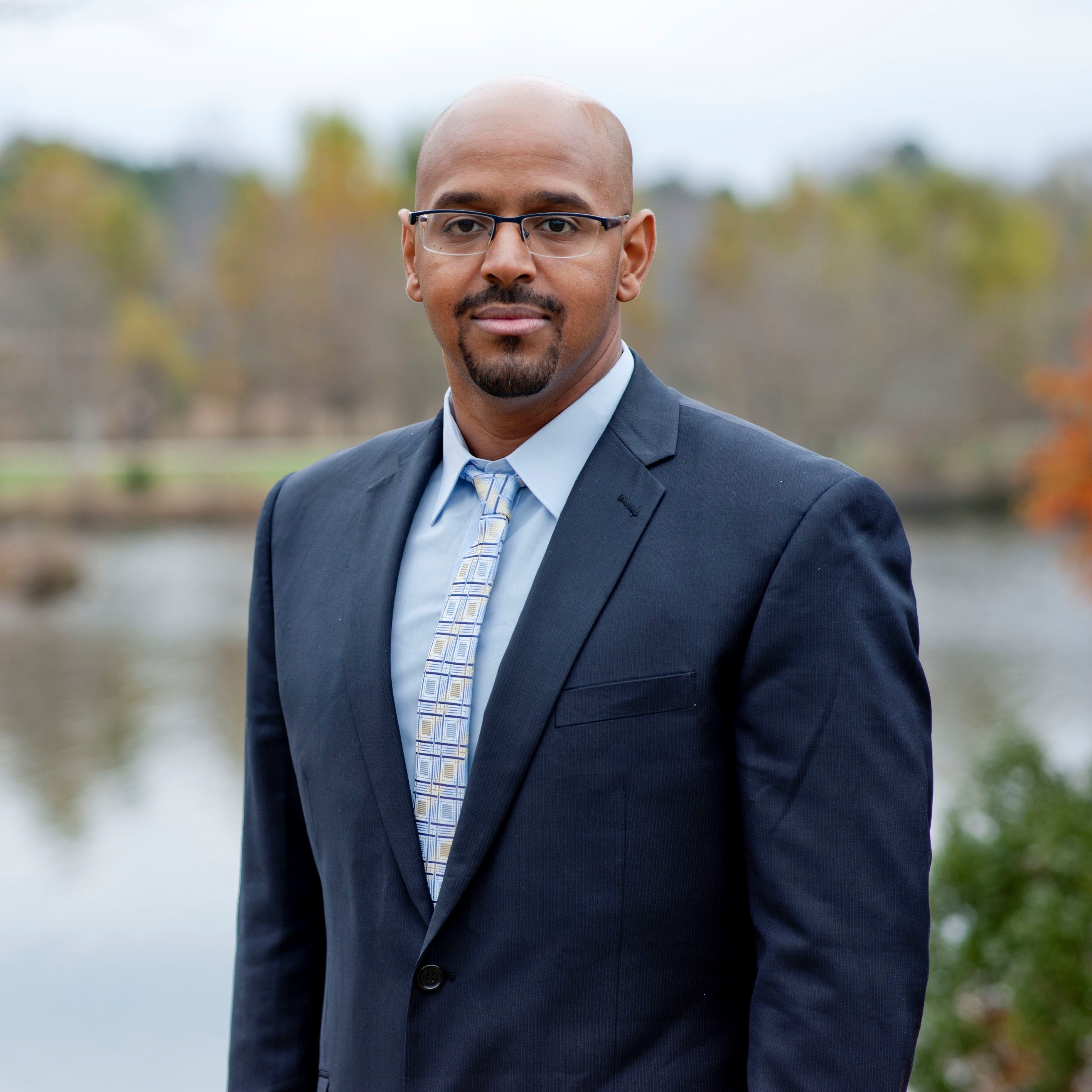 Samson Teklemariam, LPC, CPTM
Vice President of Clinical Services
Samson Teklemariam is the Vice President of Clinical Services for Behavioral Health Group (BHG). He is an accomplished leader with a history of driving organizational results with learning and development solutions. Known for implementing initiatives that support organizational priorities and produce measurable outcomes, he has been a leader in the field of addiction treatment for over ten years. He was formerly the Director of Training and Professional Development for NAADAC. He is a certified lead trainer for the Cognitive Behavioral Interventions for Substance Abuse (CBISA) curriculum, Calm Every Storm: Crisis Prevention and Intervention curriculum, and experienced in treating trauma-related disorders using trauma-focused cognitive behavioral therapy (TFCBT) and Seeking Safety. Teklemariam previously worked for Phoenix House Foundation as the National Director of Learning and Development.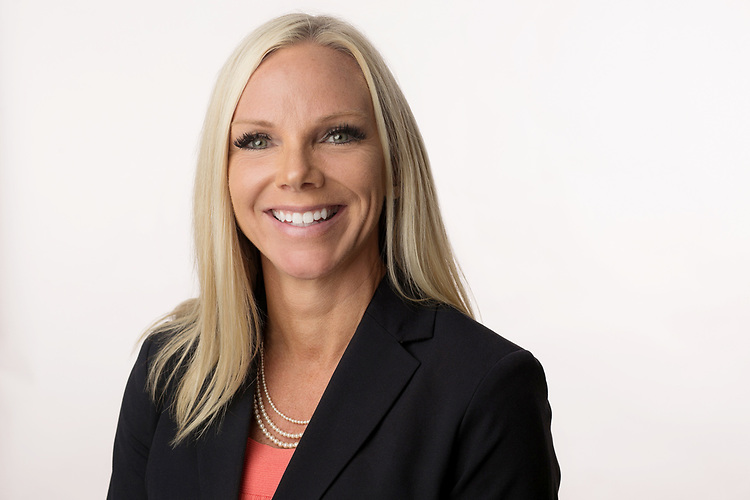 Jeanine Morea
Jeanine joins BHG as a polished Senior Leader with 18+ years' experience in healthcare sales and business development. As the Vice President of Sales, Jeanine is responsible for the "go to market" strategy and development of community outreach, referral development and the overall organic market growth for BHG. Jeanine recruits, hires, and trains the field sales team while implementing company developed sales and marketing programs and achieving company plans for organic and new program growth objectives.
Prior to joining BHG, Jeanine was a Senior Director of Business Development for Accent Healthcare which is the national leader in home health services, personal care services and hospice care. She was tasked in leading the salesforce to forge and maintain strategic relationships with value-based care organizations, hospitals, and other healthcare providers to support the community needs for end-of-life care. She also supported referral and admission growth while thriving as a thought partner and teacher in building and developing top-performing teams.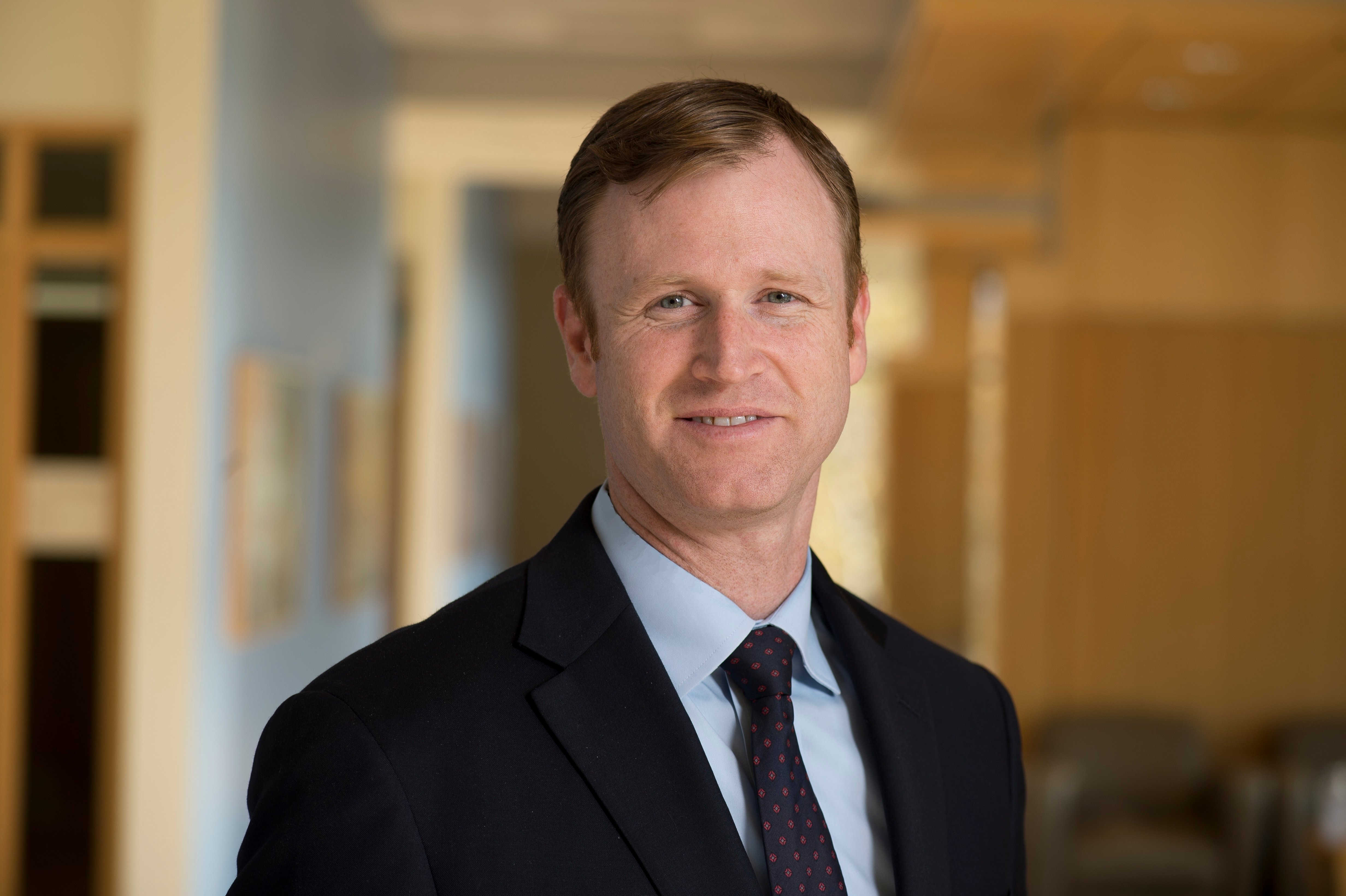 Chad Coursey
Regional Vice President, Operations
Chad has been an operations leader for more than 20 years. As Vice President of the West, Chad is responsible for leading teams of field operators in Colorado, Michigan, Arkansas, Missouri, Kansas, and Tennessee, as well as overseeing partnerships which support the BHG Reference Lab and vendors providing external lab services.
Prior to joining BHG, Chad was an operations leader for a private equity backed aggregator in the veterinary medicine field and for Davita. Chad is a former Naval Flight Officer who concluded his career in the military as a policy advisor in the White House Office of National Drug Control Policy where he focused on international and domestic policy related to opioid cultivation, trafficking, and availability.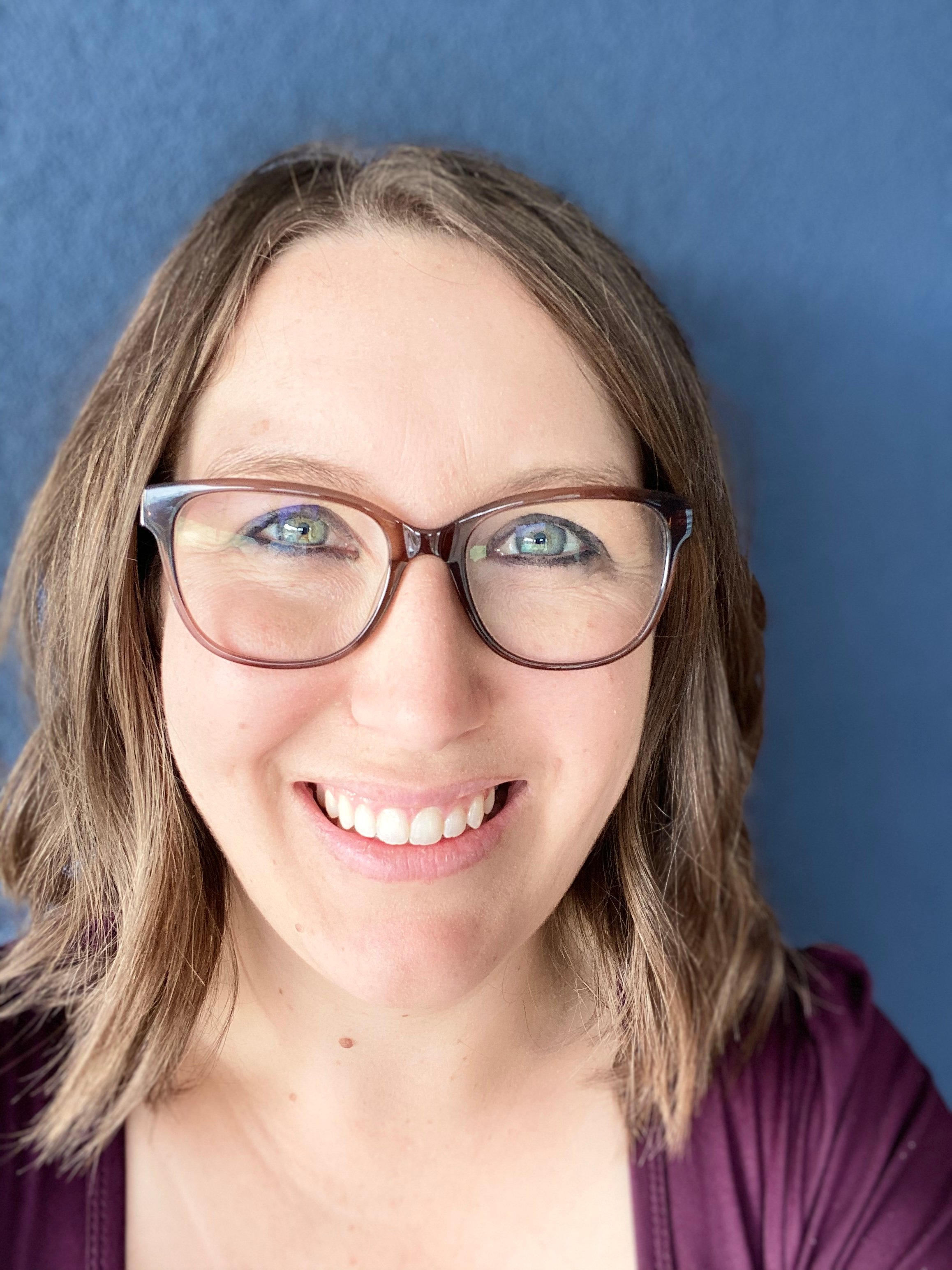 Amanda Karistai
Regional Vice President, Operations
Amanda Karistai joined the team at BHG New Orleans Westbank in 2012. She has held several roles within the organization and currently serves as the Regional Vice President of Operations for the Eastern Region. Amanda received her MSW from Tulane University and MBA from Louisiana State University, and is currently a Licensed Clinical Social Worker and Board Approved Clinical Supervisor. Amanda is dedicated to enhanced patient care, internal leadership development, and achieving operational excellence across the organization.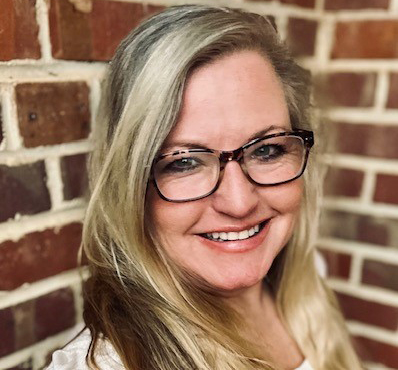 Angelia Clark
Regional Vice President, Operations
Angelia Clark serves as the Regional Vice President of Operations for the Eastern Region. Her territory covers Rhode Island, DC, Maryland, Virginia, and the Carolina's. She has been working within the OTP industry for the past 10 years. Prior to her time at BHG, Angelia established multiple OTPs throughout Virginia, ultimately acquired by BHG over the past few years and was on the Board with the Virginia State level AATOD. Angie is driven to support the areas experiencing operational challenges and has served as a mentor and trainer for many leaders, supporting their onboarding and ongoing development.
Press
Tennessee's Opioid Overdose Deaths Hit an All-Time High
As we watch our country reckon with the results of the opioid epidemic, Tennesseans don't have to look far to see the grave effects on families and communities.
Read Now
Debunking Five Myths About Opioid Treatment
More than 2 million people individuals each year are impacted by opioid addiction.[1] At BHG, we are committed to removing barriers to treatment. . .
Read Now
Life After COVID-19: Addiction Isn't Something You Have to Return to
In the midst of the COVID-19 pandemic, it might seem easier to focus on what's happening in the world and in our communities, while continuing. . .
Read Now
BHG Moves to "Hospital Hill" to Bring More to Patients in Recovery
BHG Moves to "Hospital Hill" to Bring More to Patients in Recovery in Kansas City, MO.
Read Now
BHG Now Accepting Cigna Insurance at All Tennessee Locations
Behavioral Health Group (BHG) is now accepting Cigna Behavioral Health Insurance at all Tennessee locations.
Read Now
Behavioral Health Group Expands to Nine Locations in Alabama
Responding to the continued public health crisis of opioid addiction in the US, Behavioral Health Group (BHG). . .
Read Now
Articles and Case Studies
Helping a Family Member with Opioid Addiction
Seeing a friend or family member struggle with opioid addiction is an extremely difficult and frustrating experience. . .
Read Now
Common Medications Used in Medication-assisted Treatment
The Food and Drug Administration (FDA) approved three medications to treat OUD — methadone, buprenorphine and naltrexone.
Read Now
Louisiana Department of Health Selects BHG to Offer 24/7 Treatment
Louisiana Department of Health Selects BHG as First Provider in the State to Offer 24/7 Outpatient Opioid Addiction Treatment
Read Now
Subject Matter Experts
For all media inquiries, interviews, or information about doing a story at a BHG medical or treatment center, please contact our media liaison, Nancy Buttyan, at 214.918.1811 or nancy.buttyan@bhgrecovery.com.