Talent and passion power everything we do.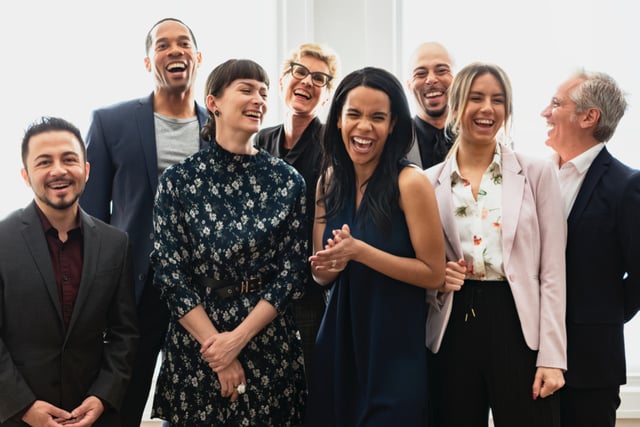 At Behavioral Health Group, we value trust, professionalism, teamwork, and high ethical standards in all that we do. Our people accept accountability, act responsibly, and work together toward a shared destiny. We take pride in our employee's creativity, diversity, and relentless drive to innovate.
We empower competent, well-trained team members to make critical decisions that directly impact the lives of patients, their families, and the communities we serve. Because we're a growing company, each employee is a key stakeholder, making decisions every day that directly impact our overall vision and direction.
We reward high performance with competitive pay, competitive benefits, and opportunities for advancement within our dynamic and growing organization.
We grow
better together.
The BHG brand highlights our commitment to individuals and our communities: Hope, Respect, and Caring. Our mission statement compels us to restore lives, strengthen families, and rejuvenate communities. These core principles by which we operate remind us that ALL people deserve hope for their future, are worthy of respect, and can thrive when they are truly cared for.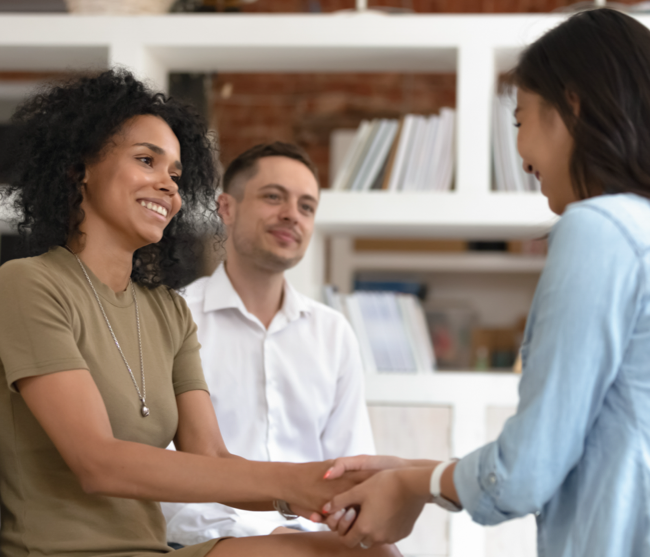 Racial equity
At BHG, we believe that Black lives matter, that all humans are created equal, and that we are at our best when we embrace our unique differences. We also recognize that people of color often lack access to medication-assisted treatment, critical mental health services, and healthcare services in general. We pledge to be intentional and proactive in our outreach to all underserved populations in our communities, and to continue the fight for access to care.
Diversity and inclusion
Actively advancing diversity and inclusion in the workplace allows all employees to feel accepted and valued. When this happens, individuals are happier in their workplace and often stay longer with a company. Our diverse workforce offers a wide array of experiences, skills, perspectives, and insights, which increases innovation, creativity, problem solving, and strategic thinking.
For all the reasons that diversity and inclusion are important to us, we've outlined several steps to guide us as we move forward:
Hiring practices
BHG's policy is to create and support a diverse and inclusive workforce, both in our corporate office and in our treatment centers. We want a team that is reflective of the population we serve, and we want to offer all interested individuals the prospect of internal advancement with BHG.
We are proud of the diversity that has been built into the leadership team. At the board and advisory board level, 33% are women or minorities; at the executive management level, 42% are women or minorities; and at the middle management level, 72% are women or minorities.
We are committed to continually assessing our compensation structure and practices related to career advancement to ensure opportunity for all of our employees.
Training and development
Establishing a diversity and inclusion training program for the organization is instrumental as we look to increase respectful and positive interactions in the workplace. The training will include a leadership track as well as an employee learning track. Each role across the company has a role-specific learning path within our learning management system. We will continuously assess our learning and development training needs to keep them relevant.
Vendor relationships
We work with many vendors across the country. Moving forward, we will prioritize vendors who have documented diversity and inclusion policies in place. This includes contractors for building projects, suppliers, and those who provide cleaning and maintenance of our facilities.
We will make every effort to support women-owned and BIPOC-owned businesses in the future. We will also assess our current vendor relationships, ensuring they're aligned with our views on racial justice and equality.
Community involvement
Our commitment to our patients and one another is tied inextricably to our commitment to the communities we serve. This philosophy is based on the premise that every for-profit company not only has an obligation to its employees, customers, and investors, but also to the communities it serves.
To start, we recently made a sizable donation to the City of Dallas, asking the mayor to invest in programs and policies that promote racial sensitivity, social justice, and the elimination of gender inequities.
It's quite difficult to narrow down the reason BHG Denver is such a great place to work. The biggest reason has to be their focus on patient care. The entire team takes an immense amount of pride in their interactions with patients. This is true from every level, including management.
Team member in Denver, Colorado
Behavioral Health Group is a company that truly cares about quality patient care and team member satisfaction. The company has worked hard to promote an acceptance of addiction as a brain disease, and this idea is evident at all levels within the company. Patients are treated with kindness and respect, and team members work hard.
Team member in Dallas, Texas
I have the opportunity everyday to be a part of a well organized team which provides a service for people with addiction, to overcome and regain their lives back. How precious is that!
Team member in Paducah, Kentucky
I have worked in different jobs throughout my life, and the struggle of work/family balance as a nurse is really hard to find. I have not had that trouble with this job. With school-age children, I found it hard to get to games or after-school activities until I started working here.
Team member in Paducah, Kentucky
During my time at the BHG home office, I've watched the company grow substantially to become a leading provider of opioid addiction treatment across the US. It is always wonderful to hear how our caring staff at our treatment centers have made such positive impacts in our patients' lives and given them hope to move forward.
Team member in Dallas, Texas
"Working at BHG Corbin is enjoyable. We are all like family. Everyone works together and really tries to help each other out. All employees care a lot about the patients and each other."
Team member in Corbin, Kentucky