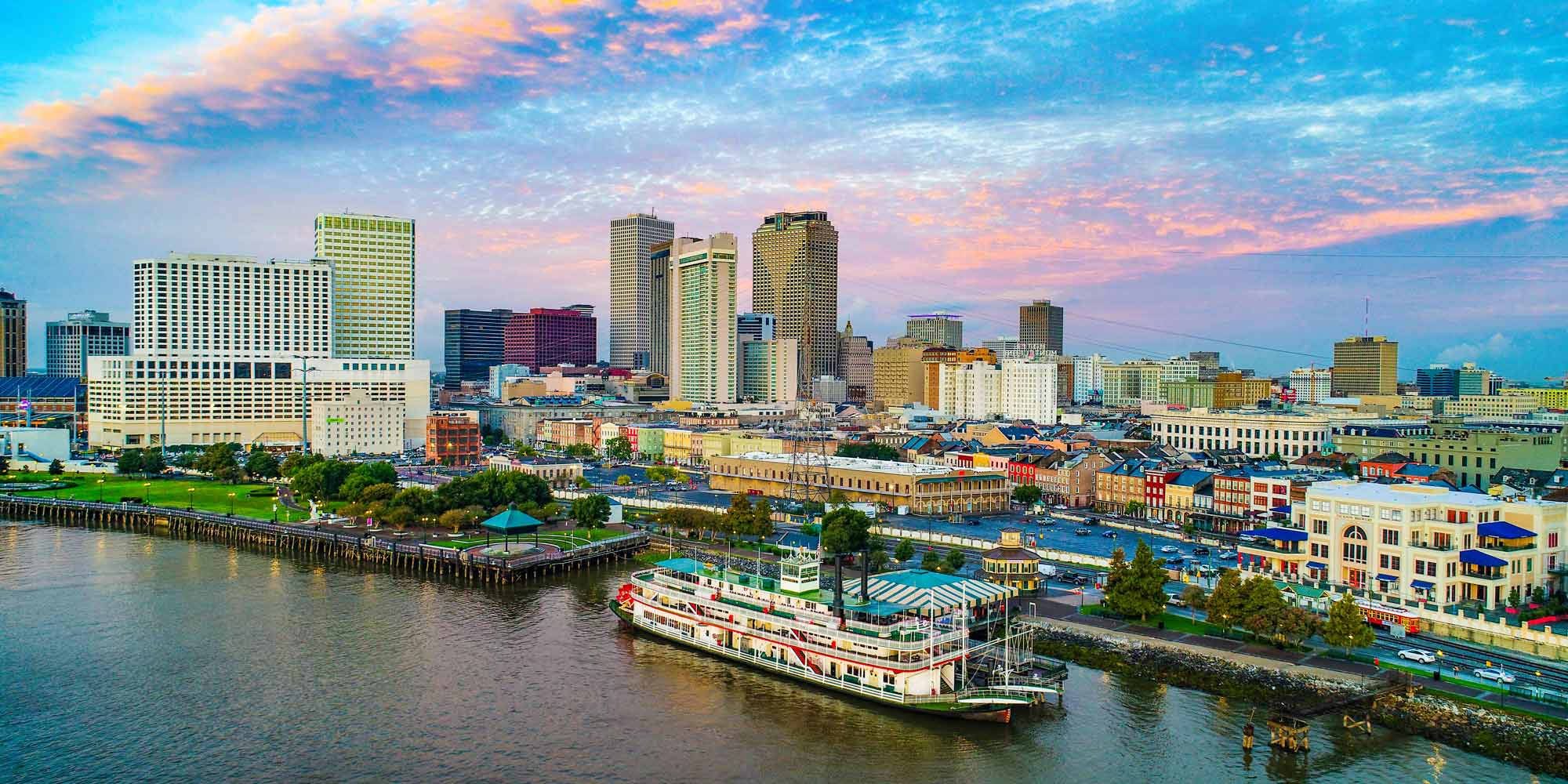 Dallas, TX
We're proud to announce that we've been selected as the first provider in the state of Louisiana to offer 24/7 outpatient opioid addiction treatment at our New Orleans Westbank Treatment Center, one of three centers in Louisiana.
"Addiction does not keep normal business hours. Waiting for the nearest treatment center to open can be a matter of life or death for people living with OUD who are seeking help," said Amanda Karistai, Regional Vice President at BHG. "We are looking forward to working with the community of New Orleans to provide the full spectrum of opioid treatment services, so people living with OUD know they can access treatment at BHG the very moment they need it."
When it comes to treating OUD, outpatient medication-assisted treatment (MAT) is the gold standard, as it is an evidence-based care model that allows patients to receive necessary medication and counseling while continuing their daily lives. Almost all OTPs, which are the only treatment providers able to offer all three FDA-approved medications for OUD (buprenorphine, methadone and naltrexone), are only open during the daytime. For those living with OUD—especially those seeking help for the first time—the need for care often strikes at night.
Now, with the help of state funding, BHG is able to provide 24/7 outpatient opioid addiction treatment for those with OUD in the Greater New Orleans area.
According to federal data, only 1 in 20 Louisiana residents who needed treatment for substance use disorder received it in 2019, compared to the 1 in 9 nationally. Recognizing the urgent need to address the state's OUD treatment issue, Louisiana leaders have taken significant measures in recent years to increase access to evidence-based treatment and reduce overdose deaths—including applying funds from the Louisiana State Opioid Response grant by Substance Abuse and Mental Health Services Administration (SAMHSA) to extend the hours of the BHG New Orleans Westbank Treatment Center to be open 24/7.
Additionally, as of January 20, 2020, Medicaid covers services at OTPs, meaning Medicaid patients in Louisiana can receive MAT with no out-of-pocket costs. BHG contracts with all five Louisiana managed care organizations for OTP services. Original Medicare, which all BHG centers accept, also fully covers OTP treatment with no out-of-pocket costs as of January 1, 2020.
"We're excited to partner with BHG because of their commitment and proven success in providing evidence-based medical and behavioral therapies tailored to the unique needs of each patient," said Traci Perry, State Opioid Treatment Authority of the Louisiana Department of Health. "We're proud to say that Louisiana has taken several positive steps towards reducing opioid deaths and increasing access to medication-assisted treatment in our state."
We're closely following recommendations by federal and local officials to keep patients and staff safe since the start of the COVID-19 outbreak. This includes providing additional take-home doses based on each person's treatment plan and state regulations, conducting counseling via telehealth and requiring staff to practice social distancing and wear personal protective gear to mitigate the risk of exposure at all times. See our complete list of COVID-19 protective protocols.
BHG New Orleans Westbank Treatment Center—one of three BHG locations in Louisiana—is located at 1141 Whitney Avenue Building 4, Gretna, LA 70056. To learn more about the facility, please visit the center's page or call 504-343-8798. Walk-ins are welcome 24/7 with no appointment needed.
Media Contact:

Nancy Buttyan
Nancy.Buttyan@bhgrecovery.com
214-918-1811
About BHG
Behavioral Health Group (BHG) is a fast-growing healthcare company creating a new class of recovery center for individuals with substance use disorder (SUD). BHG specializes in medication-assisted recovery (MAR) combined with addiction counseling delivered through the largest network of Joint Commission-accredited outpatient treatment and recovery centers in the U.S. Founded in 2006 and led by an experienced executive team with deep experience in the healthcare and behavioral health industries, BHG believes that comprehensive, evidence-based, personalized treatment plans focused on real recovery restore lives, strengthen families, and rejuvenate the communities in which we serve. BHG capabilities include a full range of counseling and behavioral health therapies for individual, family, and group counseling, medication-assisted recovery, intensive outpatient programs, mental health services, case management, and community resource coordination services delivered in its treatment centers and through telehealth. BHG treatment centers provide access to all FDA-approved medications through in-center dosing or prescriptions programs. BHG accepts Medicare, Medicaid, most major commercial health plans, and works with state grants to support patients who choose to self-pay. With 117 locations in 24 states, BHG has more than 2,100 employees who serve more than 43,000 patients. To learn more, visit bhgrecovery.com.