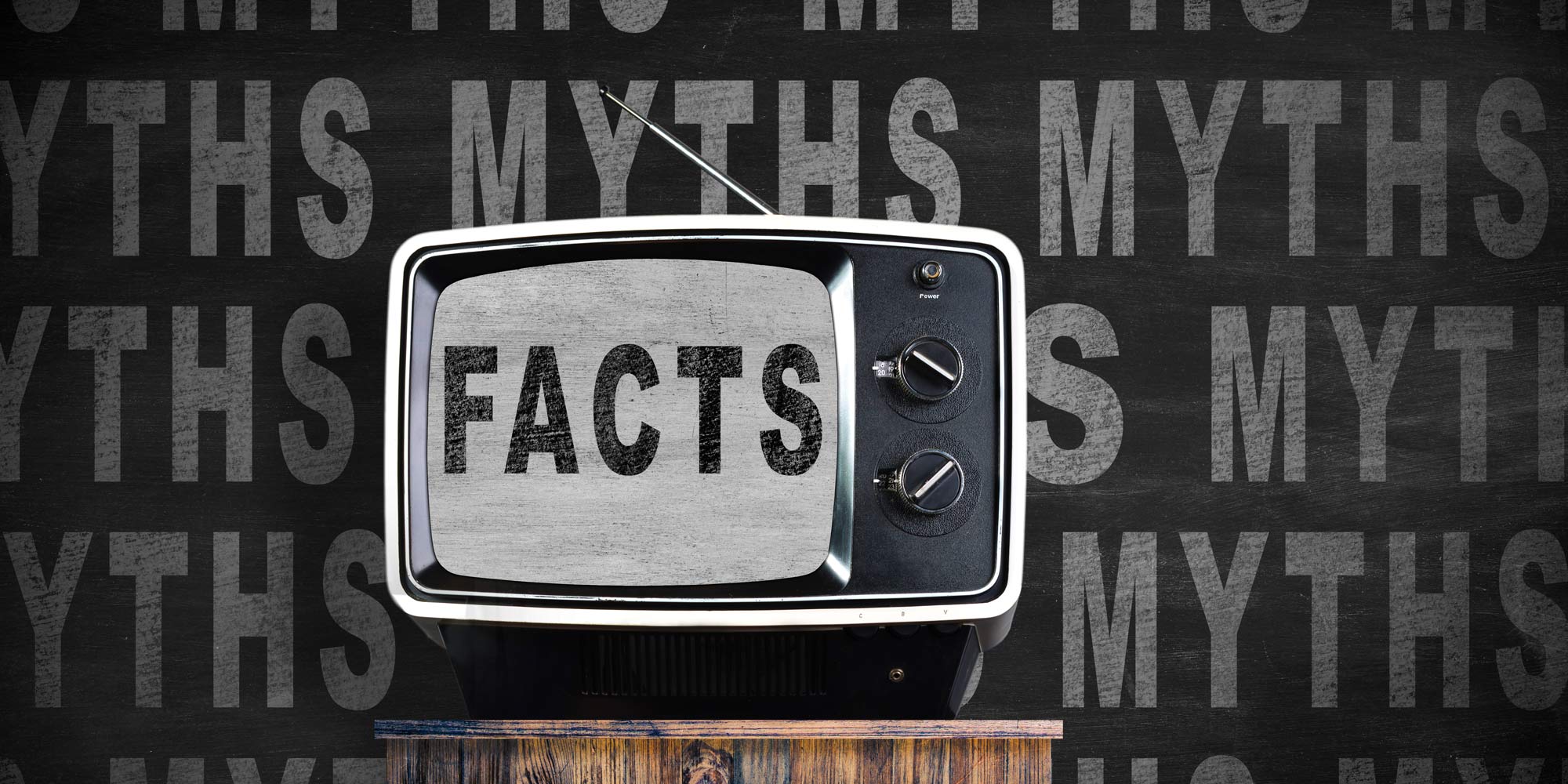 Dallas, TX
More than 2 million people individuals each year are impacted by opioid addiction.[1] At BHG, we are committed to removing barriers to treatment and helping individuals on their path to recovery – and often the first barriers patients and their families encounter are the myths and stigmas that exist around opioid treatment and addiction. By breaking these myths down, we can help people reclaim their lives through tailored, evidence-based care. Below, we're debunking five myths about opioid treatment
Myth 1: Shouldn't people be able to "just quit?"
Overcoming a drug addiction can be extremely difficult on your own. After tolerance develops then any attempt to decrease or stop taking the drug produces severe withdrawals. These withdrawal symptoms, including nausea, muscle aches, increased heart rate, tremors, anxiety, and drug cravings are extremely powerful motivators to return to drug use, which immediately relieves these symptoms.
Though intensity varies based on the patient's risk factors and level of dependence, opioid withdrawal symptoms can be one of the most significant barriers to successful recovery.[2] Medication-assisted treatment (MAT) combines medication, counseling, and support to overcome withdrawals and manage the physical symptoms of addiction.
Myth 2: Treatment is like quitting cold turkey.
Withdrawal or detoxing can be intimidating, but MAT can help people living with addiction manage these symptoms. Physical dependence can be one of the most challenging parts of overcoming opioid addiction, but MAT helps aid in recovery by providing relief from withdrawal symptoms and cravings, while allowing them to concentrate on other important obligations of life such as family and employment. These FDA-approved treatments help patients' bodies transition away from opioid dependence and, in combination with other support services within MAT, meet the needs of most patients seeking recovery.[3] Our treatment model includes medical treatment, counseling, behavioral treatment and outpatient drug treatment. From day one, patients receive individualized care and personalized treatment by our staff of licensed physicians, nurses and counselors, and the physician and patient are able to develop an initial treatment plan tailored specifically for them.
Myth 3: MAT is a short-term treatment only.
MAT is not a one-size-fits-all type of treatment. Every patient who comes through BHG's doors receives a course of treatment that is specifically tailored to their needs. Treatment plans can vary in length and are based on the individual patient's history, assessment and long- and short-term goals for recovery.[4] SAMHSA recommends a phased approach to MAT, taking patients through the stages of induction, stabilization, maintenance and tapering.[5] Each case is unique, and the time in treatment will depend on the length and intensity of the patient's substance use disorder and their ability to adopt the behavioral changes necessary to break the addiction.
Myth 4: Inpatient rehab is better for OUD treatment than outpatient.
When it comes to accessibility, outpatient treatment is much more affordable than most inpatient treatment programs, and allows patients to maintain a more normal daily routine.[6] Patients in an outpatient setting also get the benefit of the support and resources that are fostered within a treatment environment – including treatment for severe withdrawal symptoms, which are often unaddressed in inpatient treatment – while practicing learned strategies within the context of their existing community and responsibilities, an important step for long-term success.[7]
All BHG centers provide treatment in an outpatient setting, which allows patients to receive treatment while still living a normal life, continuing to live at home and carry on with their responsibilities at work or school. All patients receive the structure and responsibility of a treatment program, including both scheduled and unscheduled drug tests, which can help serve as guides to an individual patient's needs in their progress toward sobriety. Another key benefit is that patients work directly with their doctor and treatment team, allowing them to feel like they're not alone in their recovery, but part of a team – a team with one, unified goal: the patient's recovery and ability to take back their own life. While inpatient treatment may be appropriate for some people, outpatient treatment includes structured treatment, counseling services and medical support while also offering the additional advantages of continued employment, interaction with family, and often less expense.
Myth 5: People don't need treatment until they hit rock bottom.
Treatment does not need to be a last resort. If opioid use is impacting your life, treatment may be an option. Addiction is a chronic but treatable disease, and a tailored treatment plan with the support of physicians, counselors and licensed clinicians can give patients the support they need to take their lives back. Even if you feel your problem with opioids may not be severe enough to enter treatment, we encourage you to get help before your opioid use disorder worsens.
Moving past the myths and stigma around opioid treatment is an important step in breaking down barriers to recovery. Our treatment programs help people living with addiction take back their lives by building on their strengths, treating them with respect and dignity, and supporting them in their pursuit of a better quality of life.
You can learn more about our treatment model and centers on our FAQ page, and if you're seeking treatment for opioid addiction for yourself or a loved one, we encourage you to schedule a consultation.
Sources
[1] https://www.asam.org/docs/default-source/advocacy/opioid-addiction-disease-facts-figures.pdf
[2] https://www.ncbi.nlm.nih.gov/pmc/articles/PMC2851054/
[3] https://www.samhsa.gov/medication-assisted-treatment/treatment
[4] https://store.samhsa.gov/system/files/sma12-4108.pdf
[5] https://store.samhsa.gov/system/files/sma16-4993.pdf
[6] https://archives.nida.nih.gov/sites/default/files/podat-3rdEd-508.pdf
[7] http://isr.unm.edu/centers/center-for-applied-research-and-analysis/behavioral-health-initiative-reports/summarized-literature-reviews/substance-abuse-outpatient-treatment.pdf

Media Contact:

Nancy Buttyan
Nancy.Buttyan@bhgrecovery.com
214-918-1811
About BHG
Behavioral Health Group (BHG) is a fast-growing healthcare company creating a new class of recovery center for individuals with substance use disorder (SUD). BHG specializes in medication-assisted recovery (MAR) combined with addiction counseling delivered through the largest network of Joint Commission-accredited outpatient treatment and recovery centers in the U.S. Founded in 2006 and led by an experienced executive team with deep experience in the healthcare and behavioral health industries, BHG believes that comprehensive, evidence-based, personalized treatment plans focused on real recovery restore lives, strengthen families, and rejuvenate the communities in which we serve. BHG capabilities include a full range of counseling and behavioral health therapies for individual, family, and group counseling, medication-assisted recovery, intensive outpatient programs, mental health services, case management, and community resource coordination services delivered in its treatment centers and through telehealth. BHG treatment centers provide access to all FDA-approved medications through in-center dosing or prescriptions programs. BHG accepts Medicare, Medicaid, most major commercial health plans, and works with state grants to support patients who choose to self-pay. With 117 locations in 24 states, BHG has more than 2,100 employees who serve more than 43,000 patients. To learn more, visit bhgrecovery.com.