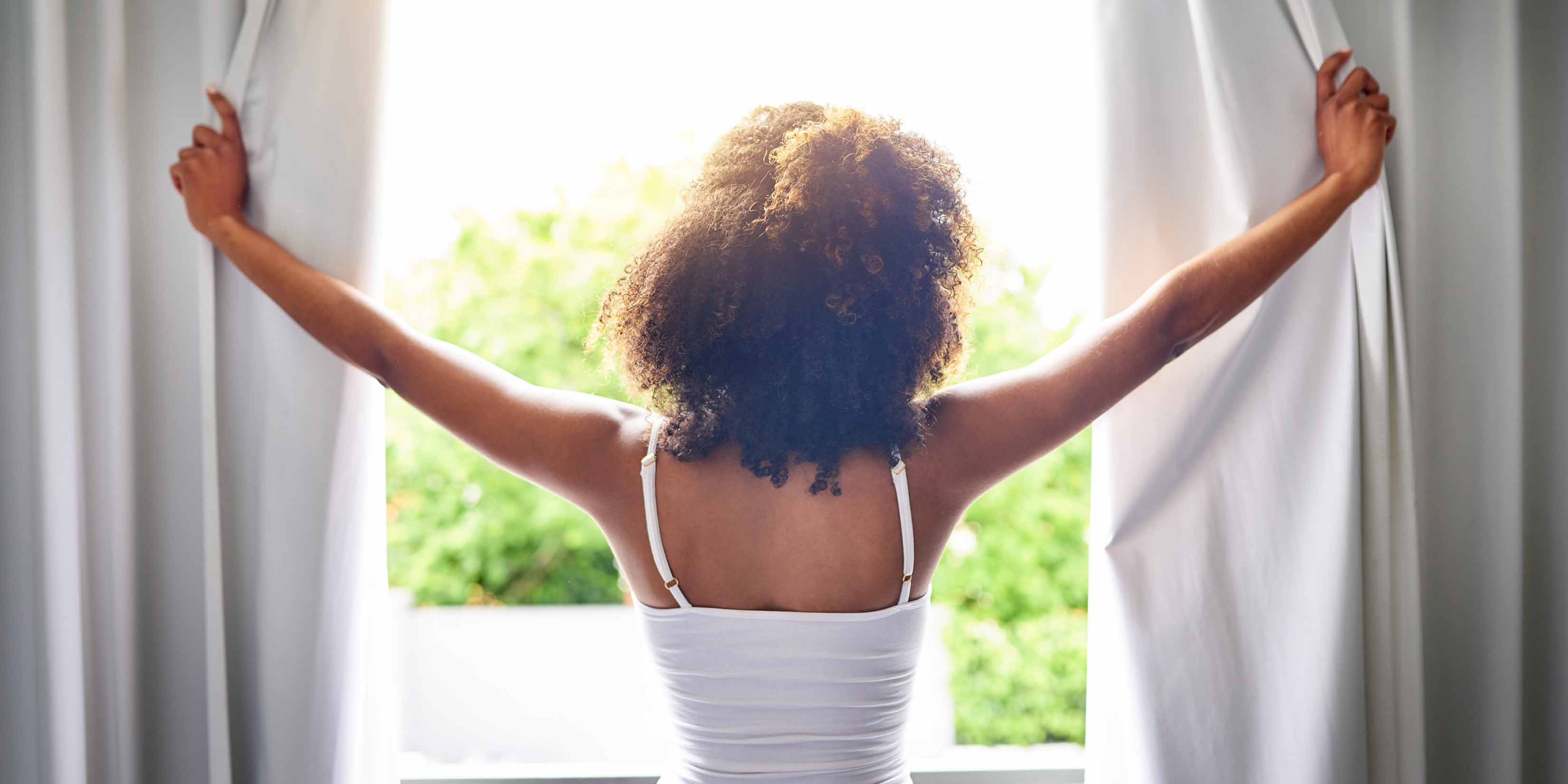 Recovering from your addiction is not an easy process. It takes hard work that can be emotionally taxing on you, your family, and your friends. While it is true that anyone recovering from an addiction faces a long and sometimes difficult road, there are a few key things that you can do early in your recovery that will greatly reduce the friction you may experience over the course of treatment. It all begins with good routines and healthy habits. There is comfort in routine. Likewise, there is power in healthful habits mindfully cultivated.
Our routines and habits are our fallback modes of behavior. Whether formed unthinkingly or carefully and thoughtfully as we navigate our lives, our routines provide the basis for habits that guide almost all our daily actions. This is true whether we realize it or not. In fact, we mostly don't realize it. Much of the time we mindlessly fall into routines based on circumstance not recognizing the habits they beget, let alone their healthy or unhealthy consequences for us. Therefore, it is critical that you understand and take control of the habit formation process by establishing solid routines early in your treatment. Three simple routines will form the foundational habits which lead to fewer challenges down the road as you navigate your recovery journey: sleep well, exercise, and eat healthier.
You might be thinking, "I already go to bed and wake up. . .I eat, too." Okay, that's true, but do you go to bed and wake up at the same time every day regardless of circumstances? Do you eat healthy meals at regularly scheduled intervals each day and get a bit of exercise? Perhaps the answer to all of those questions, if you really think about it, is no. Perhaps you do one of those things but not the other three. Maybe you eat well, but you can't seem to get out of bed or wake up on a set schedule and exercise regularly. Many people, especially those in recovery, neglect to focus on these core elements of daily life which can lead to chronic fatigue, excessive stress, and even depression or anxiety. All of which are detrimental to your success in recovery.
Now, while getting to bed at a reasonable hour, waking up at the same time each day, doing a bit of exercise, and eating on a set schedule might be simple routines, it takes some work and a bit of discipline to establish them as enduring habits. The trick is fourfold: prompt, plan, payoff and persist—the four P's. Over time you will find that your four P's deliver dividends in the form of wholesome tendencies that become almost second nature and support your long-term recovery goals. Let's take a brief look at the four P's then we'll apply them to building our three core routines and habits.
Prompt
Prompts are those things and events in your environment that trigger predictable behaviors (those routines that solidify into habits). Prompts can be environmental, physical, mental, or emotional. For some people, the car is an environmental prompt to smoke a cigarette. For others, feelings of boredom or anxiety can be an emotional prompt to overeat unhealthy foods. Recognizing existing prompts, and sometimes creating new ones, is foundational to mindfully forming new habits.
Plan
The plan is simply a predetermined routine that you decide to follow when prompted, rather than unthinkingly yielding to old patterns. Using our overeating example, going for a short 5-minute walk whenever feelings of boredom or anxiety well up instead of walking to the kitchen for that pint of ice cream. Your plan should be specific, reasonable, and doable as in the example above. It wouldn't be specific, reasonable, or doable, for example, to set a plan that required you to put on jogging clothes and go for a run of indeterminate length anytime you felt bored or uncomfortable. Don't give yourself too many steps or rules to follow but do be intentional and realistic in what your plan can entail. Overly complex routines rarely stick, and so habits don't have the opportunity to grow.
Payoff
Payoffs are little rewards that make your new routine feel worth repeating. These little gifts provide that extra push of "good feeling" that will make your new routine sticky. Perhaps if you have a dog [s]he will come along on your walk and you can end it with a short play session. Alternatively, you could replace ice cream with a healthy alternative like nuts or some fruit which you may only enjoy at the end of your walk if cravings persist. Whatever the payoff, it must be something that you actually like and enjoy, or it won't stick.
Persist
Just keep going. Even if you fail in your routine a few times, don't let that stop you. Habits happen a little at a time, and that means keeping to your routine even if you mess up along the way. This is not an all or nothing proposition, so don't beat yourself up. Regroup and reset, you will get back on track the next time, so be patient and be kind to yourself.
Putting It All Together
Now we're ready to put it all together and start forming our core habits. Remember the four P's: prompt, plan, payoff, and persist. Using our food example, each time you feel board (that's your prompt) you go on a 5-minute walk instead of eating that pint of ice-cream (that's your plan). You get a bit of exercise, fresh air, and maybe a healthy nibble of nuts or fruit at the end (that's your payoff). Say you fudge on your plan during a particularly overwhelming bought of boredom on a rainy day and end up with chocolate-covered lips and an empty carton of Haagen Daz in your hands. . .no biggie. You'll do better tomorrow when the clouds part and the rain clears, keep going (that's persistence). Let's apply these lessons to our three simple routines—sleep well, exercise, and eat healthier—and get on the road to establishing them as healthy habits to support your recovery.
*[Re]Establish good sleeping patterns
Go to bed at the same time every night
The golden rule of getting good sleep is no glowing rectangles! The high intensity blue light from mobile device screens can fool your brain into staying awake. Only use your bed for sleep and sex. Watching TV, reading, eating snacks just teach your brain that bed is a multipurpose place—and it ain't one. Also, don't lie awake in bed frustrated you aren't asleep. This just trains your brain to find your bed to be an annoying place to be. If you aren't falling asleep after 15 minutes of lying in darkness, get out of bed, even if it's just in a chair, and read something. Reading takes more cognitive effort than watching something and will tire you out faster. When you feel sleepy, try the bed again. No subtraction problems in bed! Don't watch your clock and calculate how many hours of sleep you'd get if you fell asleep at this very minute. Turn your clock to the wall if you must. Just make sure you set your alarm!
Try different combinations of prompts, plans, and payoffs to get your new routine off the ground. Here are a few examples of each:
Prompt – Set a "screen time" reminder on your phone that lets you know it's time to wind down for the night. Don't set it too early, no more than an hour before bedtime.


Plan – After you receive your prompt set your phone alarm for the following day (also set a backup alarm clock), put your phone on its charger somewhere away from your bed in your sleeping area (it should be the same place each time), then go to another room.


Payoff – Make yourself a cup of herbal tea and settle into a comfy chair with a book or magazine. Put a little honey or flavored syrup in your tea to make it an extra nice treat.


Persist – The first few times you try your new routine, the urge to pick up your phone and ignore the "screen time" reminder might be overwhelming. That's okay. Set the reminder to occur a little closer to your planned bedtime, say 45-minutes this time, and try again.


Get up at the same time every day
Even when it sucks to do this. Especially when it sucks to do this. This is how you train your circadian rhythms, the internal processes that regulate your sleep patterns, to become regular. Do not nap during the day. You just decrease the amount of time you'll sleep at night. Put differently, napping increases the amount of time you're awake and frustrated at night.
Here are a few ways to use the four P's to make waking up and getting out of bed a little easier:
Prompt – When your alarm sounds your feet immediately touch the floor.


Plan – After you receive your prompt give yourself a second to flex your toes and stretch. Get up and walk to your alarm to turn it off—never snooze! Leave your phone on the charger and then immediately go to the bathroom, turn on the shower, and then get in. The water should be cool but comfortable. Shower for at least five minutes.


Payoff – Make yourself a simple blended smoothie or a whole-grain bagel with your favorite topping and a cup of coffee or tea. Enjoy some quiet time alone while you consume your morning power-up, then perhaps go for a short walk while you listen to some fun tunes to gear up for the day.


Persist – The first few times you try your new routine, you might hate the feeling of being up and out of bed instead of snoozing away until the last minute. Keep at it—pushing through the initial discomfort will save you the stress and anxiety of always feeling rushed and behind schedule. The feeling of control you get from taking charge of your newfound time will be well worth the effort.
*Get exercise every day
Cardio for the win! It's as good an antidepressant as antidepressant medications, useful in managing anxiety, and shown to reduce drug cravings. Bonus: it will help you sleep at night as well! Talk to your doctor about how (and how much) to introduce exercise into your daily routine. Don't let "all or nothing" thinking spoil this for you. You don't have to go nuts and try to run a marathon the first day out. Start light with something attainable that you'll be able to stick to regularly and build yourself up from there. That's where those walks come in handy. Lifting can be good fun also, but it just doesn't have the health advantages that cardio has, so do both if you like!
Use the four P's to ease into a new workout routine that you can build into a full-on fitness habit:
Prompt – In the beginning it can be very difficult to get off the couch and get moving, so it helps to have a familiar cue that it's time to get going. It seems counterintuitive but putting on your workout clothes as soon as you get home and while you sit in front of the television can be a good early motivator. If you know you spend an hour or two in front of the tv each day at around the same time you come home from work or appointments, you can highjack some of that time for your workout.


Plan – Try this: when a promotional message comes on either before, during, or after a show or movie don't hit that skip button. Stand up and do jumping jacks or run in place for the duration of the ad. As you gain more endurance, increase the intensity of your activity. You can add even add in some push-ups for an extra challenge. It's important not to just do any old movement that comes to mind, really plan. Have a goal, even if it's just ten jumping jacks and five pushups. Having a set regime of movements and a set number of repetitions will help you stay on track, measure progress, and eventually graduate to another stage in your fitness activities.


Payoff – It sounds cliché but working out truly is its own reward but if you really want to ratchet up the payoff factor, gamify it! You can gamify your routine by setting a goal for how many jumping jacks or steps you want to complete before the commercials end and keeping track on a notepad. The idea is to setup small victories to create a sense of accomplishment. Say you set a goal for 50 jumping jacks between each commercial break and you do 55, that's a small victory! Do 55 for three sets in a row and you win, you can skip a commercial—you're also ready for a higher goal.


Persist – Sometimes you might not feel like working out. That's alright. Just toss on your workout clothes anyway. If you do miss a night or two, no worries, just keep trying. Experiment with different prompts, plans, and rewards. Eventually your routine will become a habit and you will graduate to a new stage of fitness: regularly scheduled standalone workouts.
*Re-establish good eating habits
Be advised—a lot of people manage stress and craving early in recovery by eating lots of carbs and fatty comfort foods. If you lost weight in your addiction, you want to gain it back correctly! Eating regular meals can prevent you from getting hungry or hangry, either of which can cause drug craving. Active addiction is hard on your body, and it needs to be fed correctly (the word nourished might be overused, but it actually fits here). Eat foods rich in Vitamin B12 and folic acid. Also, there is some evidence that eating omega 3 fatty acids (found in things like salmon, walnuts, and flax seeds) can help support moodiness and irritability. Fill up on vegetables first. Proteins and starches are fine, but if you get mostly full on veggies first, you'll eat less of the stuff that isn't as beneficial to your overall health. Along those lines, especially people with opioid use disorder know that there is no health without good bowel health! Dietary fiber is a key player here.
Try these four P's tips for setting up good eating habits:
Prompt – Consistency is key. You want to cue yourself to eat at the same time each day until it starts to feel natural. This is where your phone really comes in handy. Set a reminder for breakfast, lunch, and dinner at the same for every day of the week (even weekends).


Plan – When it comes to good eating routines that lead to healthy habits, planning is everything. A lot of that planning must happen before your prompt even enters the mix. So keep a shopping list and stick to it. Layout your meals ahead of time so that you always have healthy options on hand. Doing a simple meal prep for at least one of your daily meals is a good idea and a great way to save time—for example, prepare all your lunches for Monday-Friday on Sunday. That way you can grab-and-go. When your reminder goes off stop whatever your doing, put away your devices, and eat slowly. If you know you will be in a situation where a full meal isn't possible make sure to carry a healthy snack like a banana and some nuts and seeds.


Payoff – Eating healthier foods at set intervals throughout the day will improve your mood and energy. This alone is usually reward enough to keep you going. Don't go in for crazy diets and fad routines. Choose simple, tasty foods and snacks that you actually enjoy! Give yourself a sweet or savory treat once a week for sticking to your list and schedule.


Persist – Take it slow. Experiment with different healthy foods and snacks. Remember, nobody is perfect and ice cream is delicious. Don't beat yourself up if you indulge now and again and get off your usual schedule. Just remember, follow your prompts, stick to your plan, and adjust your payoffs by finding nutritious foods you truly enjoy.

Media Contact:

Nancy Buttyan
Nancy.Buttyan@bhgrecovery.com
214-918-1811
About BHG
Behavioral Health Group (BHG) is a fast-growing healthcare company creating a new class of recovery center for individuals with substance use disorder (SUD). BHG specializes in medication-assisted recovery (MAR) combined with addiction counseling delivered through the largest network of Joint Commission-accredited outpatient treatment and recovery centers in the U.S. Founded in 2006 and led by an experienced executive team with deep experience in the healthcare and behavioral health industries, BHG believes that comprehensive, evidence-based, personalized treatment plans focused on real recovery restore lives, strengthen families, and rejuvenate the communities in which we serve. BHG capabilities include a full range of counseling and behavioral health therapies for individual, family, and group counseling, medication-assisted recovery, intensive outpatient programs, mental health services, case management, and community resource coordination services delivered in its treatment centers and through telehealth. BHG treatment centers provide access to all FDA-approved medications through in-center dosing or prescriptions programs. BHG accepts Medicare, Medicaid, most major commercial health plans, and works with state grants to support patients who choose to self-pay. With 117 locations in 24 states, BHG has more than 2,100 employees who serve more than 43,000 patients. To learn more, visit bhgrecovery.com.