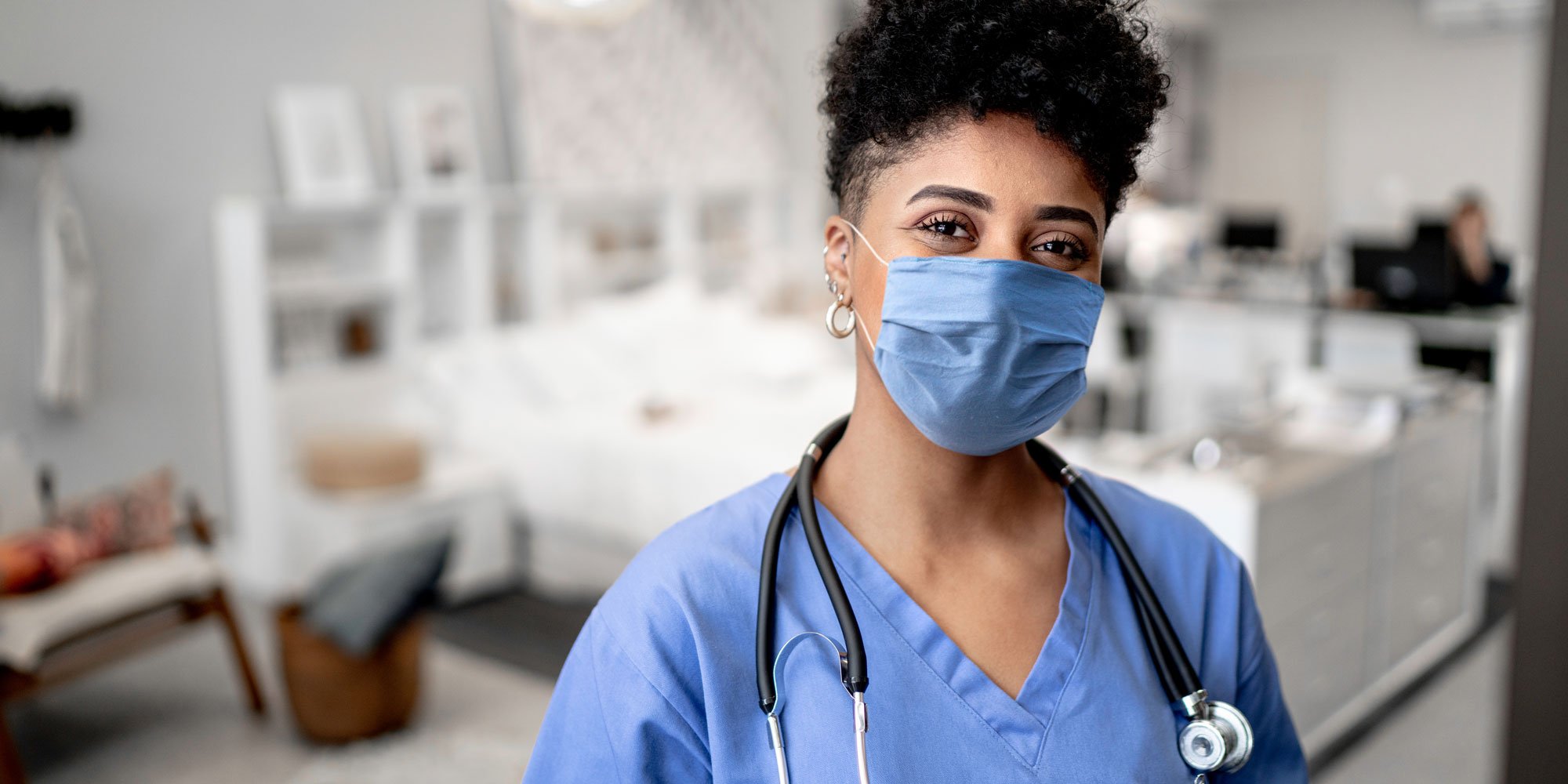 Dallas, TX
By Forest Wilson, article originally published in The Colorado Independent on April 29, 2020

Before the COVID-19 pandemic struck, Wendy Dyson would take the 6 a.m. bus every weekday from Commerce City to a Denver methadone clinic for treatment and then catch an Uber to make it to work by 7. To keep receiving her medication, Dyson, recovering from her addiction to pain medication, also had to see a counselor once a month at the clinic. It was always a logistical challenge. "The clinic is only open from 5 to 11:30 [in the morning], and I work from 7 to 3:30 normally… so having time to meet is a bit of a challenge," Dyson said. "There's only so many hours in the day." Now, the clinic gives Dyson extra doses of methadone to take home, so she only has to come into the clinic three times a week. And her counseling sessions are taking place over the phone. Both changes are designed to minimize the social spread of the new coronavirus, but Dyson would be just as happy to see them continue once the threat of infection has passed.

The coronavirus pandemic has changed — perhaps permanently — how people like Dyson receive treatment for substance use disorder. Pandemic-related rules are allowing providers to be more flexible in how they administer medications, such as methadone, to patients who need it. And, in an even bigger change, Dyson's methadone clinic and other behavioral health providers have turned to a tool largely unavailable to them pre-pandemic: telehealth appointments. State and federal regulations, as well insurance coverage gaps, prevented widespread use of video or telephone appointments in the past.
The pandemic "is requiring us at the state to be really flexible and think outside the box and reexamine our rules and our structures that have been in place for a really long time," said Camille Harding, division director for community behavioral health for the Colorado Office of Behavioral Health. "That's probably a good thing in the long term."

Telehealth as a new tool, but not a replacement
In 2018, the year with the most recent available data, Colorado's 626 licensed substance use disorder treatment sites recorded 42,605 admissions for substance use treatment. Behavioral health providers have remained open through COVID-19 shutdown orders, but most visits have been moved to telehealth. On March 17, the U.S. Department of Health and Human Services shifted its rules to allow healthcare providers to widely use telehealth services "during the COVID-19 national emergency, which also constitutes a nationwide public health emergency." Since mid-March, Medicare, Medicaid and private insurance also adopted policies to cover telehealth visits.

Colorado's interpretation around its requirements for "face-to-face" appointments for counseling sessions or other appointments has changed, Harding said. People used to have to go across town for appointments, sometimes with kids in tow, she said, when they could have had the same benefit sitting at home. "It [telehealth] takes some of the stress and burden off of people to try to make it to appointments on time," Harding said.Tina Beckley, director of clinical affairs for Behavioral Health Group (BHG), which operates six medication-assisted therapy (MAT) clinics in Colorado including Dyson's, said many patients are reporting they are "getting a lot out of telehealth." First, they don't have to go anywhere, she said, and second, counseling over the phone is easier and causes some people less anxiety than meeting in person.

"We have patients running in and out of the program; they can't stay, they can't go to work late," Beckley said. "But they're able to talk on the phone at 5 o'clock at night, rather than stay for an appointment at 9 in the morning."
Telehealth isn't perfect, she said. Scheduling phone-calls can be difficult for some low-income patients without access to reliable cell phone service. But having the option for counseling via phone or video call would help in the future after the pandemic, Beckley said, as long as the requirements and standards remain the same as in-person visits, ensuring patients' care doesn't suffer.

Treatment in rural areas

Telehealth "is a game-changer" in rural Colorado, said Tony Sullivan, chief clinical officer at Solvista Health. Solvista Health, headquartered in Cañon City, provides outpatient substance use disorder treatment for residents in Chaffee, Lake, Fremont and Custer counties. Transportation historically has been a barrier to substance use disorder treatment, particularly for people who don't have a car or can't get off a snow-covered mountain, he said, and Solvista has been trying to implement telehealth service for more than a year and a half. Regulations, billing and patient privacy concerns made that challenging, he said. Once the regulations changed last month, it took only two days for the staff to transition outpatient services to telehealth, he said.
"It's going to help us access clients that really need treatment that just simply can't make it to the office," Sullivan said.
Access to the internet also has been a challenge in some areas. In those cases, counselors provide therapy over the phone, he said. But, the majority of patients have been able to connect for video calls over the internet, he said, which counselors prefer over phone calls.

"There's a clinical value to being able to meet face-to-face," Sullivan said. Julie Zavage, Solvista's outpatient substance use disorder program director, said the clinic has provided gift cards for patients who don't have phones to purchase them.
All of the clinic's outpatient services can't be done through telehealth. Drug testing is a key part of holding patients accountable and encouraging sobriety, Sullivan said, but the clinic chose to discontinue such testing for some areas during the pandemic. Some patients also may not have a private space at home to talk to counselors, Zavage said, and some patients are at higher risk for relapse and really need in-person assessments, which aren't an option right now.

Zavage doesn't envision telehealth as the first option for treatment in the future, she said, because in-person group therapy is often the best treatment for people in the first stages of recovery. She said counselors also take cues from people face-to-face that they can't as easily via video. Still, it is a good option to have, she said. Sullivan said he hopes Medicare and commercial insurances will continue to pay for telehealth after the pandemic ends.

Fewer visits for medication

Dyson spent 25 years as an insurance agent, she said, until office life grew to be unbearable. She recently switched professions to construction, which allowed her to get outside and has the added benefit, she said, of being essential during the state's coronavirus shut-downs. Dyson is thrilled she only has to go to the clinic three times a week, instead of every day, she said. But that flexibility doesn't apply to everyone with a substance use disorder.

New patients or at-risk patients still must come in every day, BHG's Beckley said. But fewer visits to the clinic means fewer people in the waiting area, and reduces the risk for coronavirus infection among the staff and patients. For new patients, it's essential to have that daily commitment and support the clinic offers for every dose, Dyson said, but she said she thinks her sobriety is now strong enough to forgo a daily check-in. She's felt stress and fear since the coronavirus spread, she said, but not any added desire to use drugs. "I take my dose in the morning and I don't think about it," Dyson said. "I'm living my life, rather than being an addict where every waking second is controlled, and in some way affected, by drugs."

Media Contact:

Nancy Buttyan
Nancy.Buttyan@bhgrecovery.com
214-918-1811
About BHG
Behavioral Health Group (BHG) is a fast-growing healthcare company creating a new class of recovery center for individuals with substance use disorder (SUD). BHG specializes in medication-assisted recovery (MAR) combined with addiction counseling delivered through the largest network of Joint Commission-accredited outpatient treatment and recovery centers in the U.S. Founded in 2006 and led by an experienced executive team with deep experience in the healthcare and behavioral health industries, BHG believes that comprehensive, evidence-based, personalized treatment plans focused on real recovery restore lives, strengthen families, and rejuvenate the communities in which we serve. BHG capabilities include a full range of counseling and behavioral health therapies for individual, family, and group counseling, medication-assisted recovery, intensive outpatient programs, mental health services, case management, and community resource coordination services delivered in its treatment centers and through telehealth. BHG treatment centers provide access to all FDA-approved medications through in-center dosing or prescriptions programs. BHG accepts Medicare, Medicaid, most major commercial health plans, and works with state grants to support patients who choose to self-pay. With 117 locations in 24 states, BHG has more than 2,100 employees who serve more than 43,000 patients. To learn more, visit bhgrecovery.com.