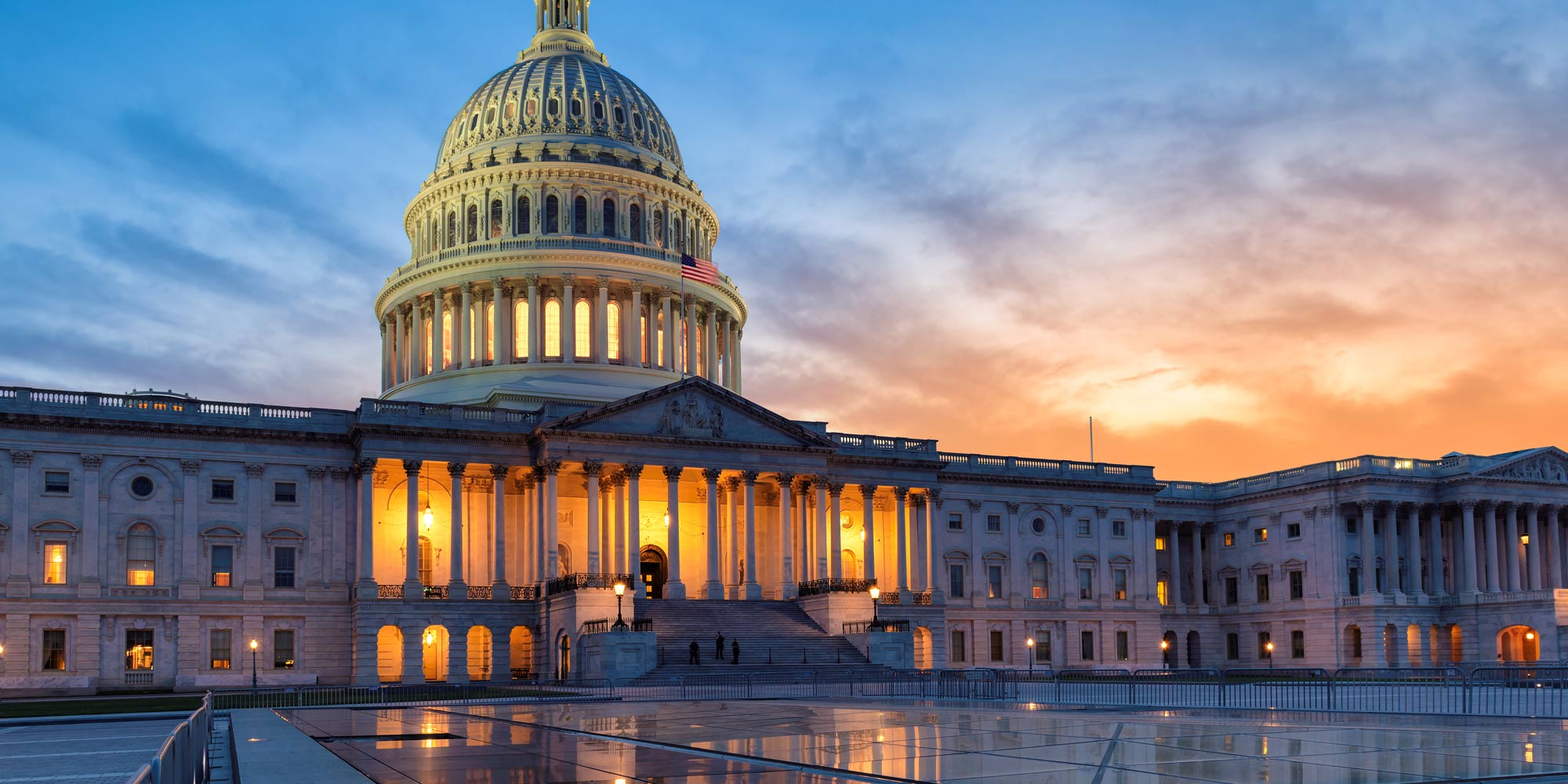 Dallas, TX
BHG is an essential health care provider providing comprehensive, personalized evidence-based medical and behavioral therapies to 20,000 patients living with opioid use disorder across 14 states. Deemed an essential health service by the government, our team of over 1,000 members are currently on the front lines of two public health crises simultaneously — the opioid epidemic and the global coronavirus pandemic.
We are in a unique position to share how this epidemic is impacting our patients, and we feel a tremendous responsibility to advocate on their behalf. Some of our patients are starting to forgo treatment due to job loss. We know that abrupt disruption in treatment means patients will relapse at high rates, meaning more tragic overdoses, straining our already-overtaxed emergency rooms, and putting patients at increased risk of COVID-19 transmission and exposure.
As part of the Medication-Assisted Treatment Leadership Council, we have asked Congress to provide financial relief to help our patients continue receiving care. As NIDA Director, Dr. Nora Volkow, has recently urged, "under no circumstances can we forget or marginalize persons with [substance use disorder] during this new public health crisis."
Read the letter in its entirety below.
Funding and Flexibility is Needed to Ensure Continued Access to Opioid Use Disorder Treatment During the COVID-19 Pandemic: Social Distancing and Job Loss Jeopardizing Ability to Provide Care
Opioid Treatment Programs (OTPs) provide daily, lifesaving treatment to roughly 450,000 patients suffering from opioid use disorder (OUD). Federal and state regulations require patients visit our facilities every day to receive medication to help stabilize their physical dependence and often weekly to receive counseling to promote their recovery. OTPs provide essential health services. Specifically, our patients must ingest their medication while being observed by licensed program staff every day until such time as they demonstrate progress and stability in treatment through drug tests and intensive counseling services. If our facilities were to close, our patients would be at a significant risk of relapse, overdose, and death. During these trying times and social distancing requirements, we have taken the necessary steps to continue treating our patients – but we need federal support in order to ensure patient care is not disrupted as the COVID-19 pandemic continues. Specifically, the Medication-Assisted Leadership Council (MATLC) is seeking the following assistance:
PROVIDE MUCH-NEEDED, IMMEDIATE FUNDING TO MAINTAIN TREATMENT FACILITY OPERATIONS
Because of the current pandemic, we find ourselves treating a greater number of patients who have recently become uninsured and we are absorbing higher staffing costs for employees who are concerned about going to work and risking exposure to COVID-19. Before the pandemic, roughly 32% of our patients were uninsured and paid out-of-pocket for treatment. Now, our uninsured patient population is rapidly growing as many of these patients work in the service industry, construction, or "gig economy" where hours are limited and health benefits are rare. As our nation endures the fallout from the COVID-19 crisis, many of these patients are losing their jobs and will be unable to continue to pay for their treatment. Decades of science shows that 80% of patients who drop out of MAT will relapse within 12 months. Relapse will result in significant increases in illegal drug use, mortality, crime, incarceration, and a strain on our health care system when it can least afford it.
Moreover, it is becoming increasingly more expensive to retain qualified staff. Hospitals face similar challenges retaining nurses given the inherent risks associated with the profession. As hospitals receive hundreds of billions of dollars in federal aid, they are able to attract and retain nurses by offering higher pay – something OTPs cannot currently do. As a result, our staff is at risk of being recruited away from our facilities. Further, as Americans follow CDC guidance around social distancing, we find ourselves having to pay staff more to retain their services.
Lastly, like other providers, OTPs have absorbed significant costs purchasing personal protective equipment and implementing other safety precautions. Not unlike hospitals, OTPs must remain open regardless of the seriousness of the pandemic or Americans will die.
As a result of the confluence of factors impacting OTPs, we respectfully request dedicated federal funding, like other essential health care providers are receiving, to sustain our critical infrastructure delivering essential medical services. Unfortunately, because of size and scope, many of our companies do not qualify for the new small business loans. Given that OTPs just became Medicare-eligible providers this year with passage of the SUPPORT Act, we do not benefit from the advance payment program. Therefore, OTPs are requesting $300 million in funding to support the delivery of uncompensated care, staff retention, and continuation of safety precautions. As a point of reference, this amount represents roughly 15% of OTP annual revenue.
THE MEDICATION-ASSISTED TREATMENT LEADERSHIP COUNCIL COMPRISES NEARLY 300 OTPs ACROSS 39 STATES
ABILITY TO ADMIT ALL NEW OUD PATIENTS VIA TELEHEALTH
We are encouraged that SAMHSA and many state regulatory agencies have quickly adapted to CDC guidance for social distancing, affording OTPs greater flexibility to dispense take-home medication, with physician discretion, to our patients. SAMHSA has allowed OTPs to use telemedicine to conduct initial patient medical examinations – but only for patients that are ordered buprenorphine as part of their medication-assisted treatment (MAT) program. Physicians in OTPs need to be able to tailor treatment regimens, including the medication, to the patient's unique needs and situation. For some patients, buprenorphine may be the best medication, but for others, the most clinically-appropriate medication may be methadone. Unfortunately, our physicians are not allowed to order methadone for new patients admitted via telehealth under the current relaxed guidance. This limitation presents a significant barrier to implementation of these much-needed rules and compromises access to patient-centered care.
As such, the MATLC asks that Congress instruct SAMHSA to immediately permit OTPs to use telehealth, (synchronous audio and video connections) to conduct the initial medical exam for admission to an OTP and treatment with methadone for the duration of the COVID-19 emergency declaration.

Media Contact:

Nancy Buttyan
Nancy.Buttyan@bhgrecovery.com
214-918-1811
About BHG
Behavioral Health Group (BHG) is a fast-growing healthcare company creating a new class of recovery center for individuals with substance use disorder (SUD). BHG specializes in medication-assisted recovery (MAR) combined with addiction counseling delivered through the largest network of Joint Commission-accredited outpatient treatment and recovery centers in the U.S. Founded in 2006 and led by an experienced executive team with deep experience in the healthcare and behavioral health industries, BHG believes that comprehensive, evidence-based, personalized treatment plans focused on real recovery restore lives, strengthen families, and rejuvenate the communities in which we serve. BHG capabilities include a full range of counseling and behavioral health therapies for individual, family, and group counseling, medication-assisted recovery, intensive outpatient programs, mental health services, case management, and community resource coordination services delivered in its treatment centers and through telehealth. BHG treatment centers provide access to all FDA-approved medications through in-center dosing or prescriptions programs. BHG accepts Medicare, Medicaid, most major commercial health plans, and works with state grants to support patients who choose to self-pay. With 117 locations in 24 states, BHG has more than 2,100 employees who serve more than 43,000 patients. To learn more, visit bhgrecovery.com.